Restaurant Tarps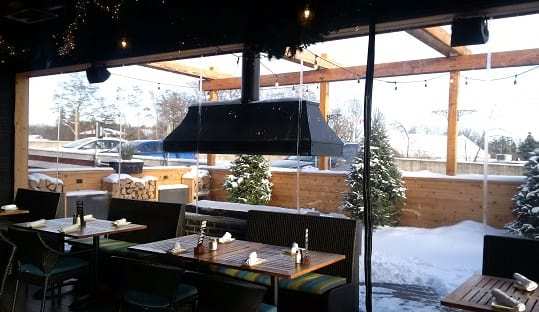 Many restaurant owners use our tarps for a wide variety of applications. If you have patio furniture that you want to protect over the winter, our tarps make great furniture covers. They not only look professional but they are also very durable and quiet since they don't tend to flap in the wind like thin poly tarps.
You can also use our clear vinyl tarps to extend the season of your patio area by helping to keep the wind and cold out while still allowing lots of sunlight. This material is fire retardant so it meets local building code requirements.
This photo was sent in by Tim Wideman, co-owner of Charcoal Steakhouse - a popular Kitchener restaurant. Tim also sent us this nice review:
"Attached is a photo of your Heavy Duty Tarp in action. We installed it along an open wall in the covered portion of our restaurant patio. It has been a great addition to our patio and with our indoor-rated patio heaters, we have been seating guests on the patio all December day and night. The timing of the order, quality of the vinyl and sizing were all as advertised. Thanks for processing the order so quickly and so accurately. I wouldn't hesitate to order from your company again."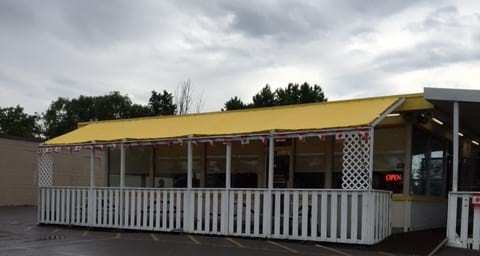 Another common use of our tarps in restaurants is for patio awnings. These can be made from 18 oz solid vinyl if you want protection from the rain or you can also use our 90% premium mesh material to provide shade while still allowing some sunlight to come through.
Restaurants may also be interested in using tarps as room dividers in order to cordon off a section of their restaurant for private parties, etc.