Clear Tarps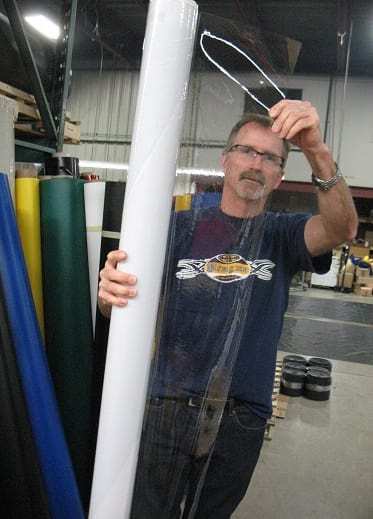 We carry heavy duty clear PVC vinyl material for making transparent tarps. Transparent tarps are ideal for closing in decks to extend the season on your porch area or to provide protection from the elements without blocking out the light. You can also use this material to create green houses, protective curtains, to add windows on solid tarps or any other tarping application where it is important to be able to see through or let light through the tarp surface.
Our see-through tarps are made of 20 Mil transparent PVC vinyl for lasting durability and UV protection. This material is flame retardant so you can use it to create warehouse or factory dividers.
Our transparent tarps come finished just like all of our other tarps, that is with seat belt reinforced edges and as many grommets as you require. Note that we use black seat belt material by default. White webbing can be special ordered.
Note that clear tarps are not as durable as solid vinyl tarps. A solid vinyl tarp contains a polyester scrim layer on the inside which provides much of its strength. Since transparent tarps do not have this they are more apt to tear or wear. If strength is an important consideration in your application, we recommend using our solid vinyl material if transparency and light is not important. In cases where you want to allow light to transfer through the tarp but clear visibility is not critical we recommend using our reinforced clear material. You can also mix and match, that is, use solid material for sides where visibility is not needed and use clear for the sides where this is important.
The wind conditions should also be taken into consideration when deciding to use our clear material. If you are planning to use transparent tarps in an area where they will be exposed to strong winds, they may not hold up, this is especially true of large tarp sections since wind forces on a large surface area can be quite substantial.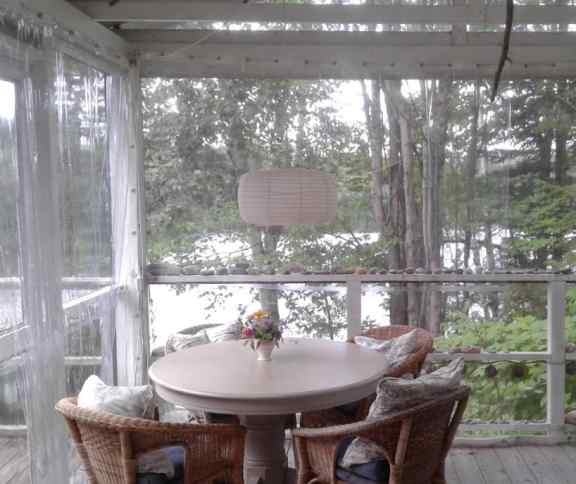 Our clear tarps are rated for cold crack protection down to -10F (-23C). So while they will handle cold conditions they should not be used in extremely cold climates where the temperature routinely dips below -10F.
Please note that the clear vinyl raw material comes in 54" widths so welded seams are required for widths wider that 50 inches (allowing for a 2" hem on each side). These seams will be visible as you can see if you look closely at the photos shown here. We generally try to minimize the number of seams as well as the amount of material required to make your tarps. If you have particular locations where you would to have the seams placed please make us aware of this. If this results in significantly more waste we may need to charge extra for this.
In addition to making entire tarps that are completely transparent, our clear vinyl material can also be welded onto solid vinyl in order to make tarps with windows.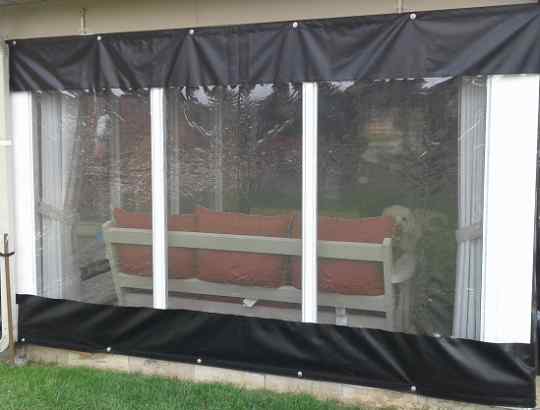 One idea which allows for solid material along the edge of the tarp while still having a large see-through area involves using the full 54 inches of clear in the centre of the tarp and using solid vinyl around the perimeter. This construction has two main advantages over a completely clear tarp:
The hem is stronger than a clear tarp.
The middle section can be made seamless provided it is limited to a maximum of about 52 inches (allowing for one inch overlap with the solid material).
It is difficult to see in this photo, however, this customer used quick release bolt fasteners to secure the tarp to the wooden patio structure. Before ordering your tarp it is a good idea to decide how you plan to fasten it since this may have an impact on the sizing requirements.
Clear vinyl tarps are ideal for replacing screen room tarps during the spring and fall to turn your screen room into a sun room during cooler periods.
Outdoor Patios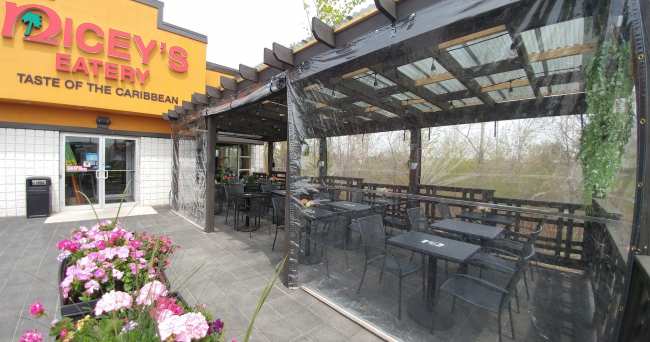 Clear tarps are also a popular choice for restaurants to close off patio areas to extend the outdoor season. We added straps to the top of these to allow them to be rolled up when not in use. We also added a pocket to the lower edge of these tarps. A pocket is a channel formed by folding the tarp over onto itself. This allows you to insert a bar or a pole into the channel to make it easier to roll up the tarp. This also adds a bit of weight to the bottom of the tarp to keep it taunt. Learn more about Restaurant Tarps.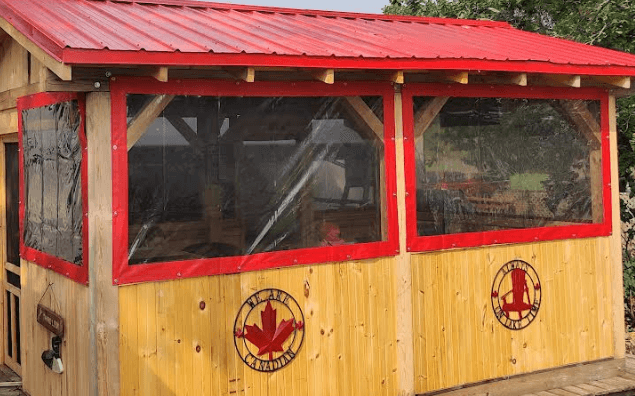 In this photo, the red reinforcing that has been added to the windows provides a nice accent for the red roof and company logo. At the same time, this makes the clear windows much stronger since the stitching and grommets are applied to the 18-oz vinyl border rather than the more vulnerable clear window material.
Clear Tarp Testimonials
Location:
Montreal Québec
Rating:
Excellent

Comments:
Tarp is excellent and is exactly to measurements ordered. Strong clear plastic just as I wanted.

Thank you so much.
---
Name:
Susan and Vince Girardi
Location:
Brantford, Ontario
Rating:
Excellent

Comments:
I just want to drop a line to let you know that we have received our tarp and it is exactly what we wanted. Thanks again for your wonderful service.

Best regards!
Susan and Vince Girardi
---
Location:
Toronto, Ontario
Rating:
Excellent

Comments:
Tarps are beautifully made with clear vinyl and reinforced edges with grommets. They were perfectly made to measure and meet all expectations! Thank You for your excellent product!
---
Location:
Etobicoke, Ontario
Rating:
Excellent

Comments:
I received exactly what I ordered, I'm pleased with the product, delivery and the service provided.
---
Location:
Pier 66 Maritime/Frying Pan New York City
Rating:
Excellent

Comments: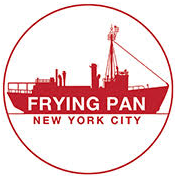 Superior Quality, custom made to order, quick turnaround time, easy shipment tracking. HIGHLY RECCOMMEND!
---
Location:
Scarborough, Ontario
Rating:
Excellent

Comments:
The product and the service are both top notch. So glad I went with Heavy Duty Tarps and not another company. I have friends that used another company and they wish they had used Heavy Duty Tarps. The quality of my tarps are far superior and they paid more than I did. Thank you Heavy Duty. I would use the company again for sure.