Screen Room Tarps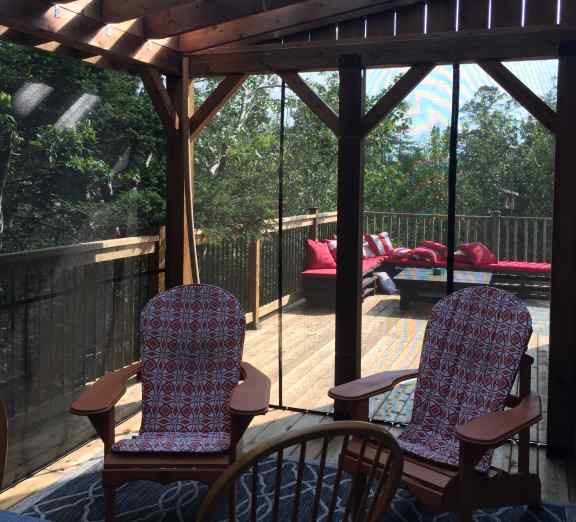 If you have a screen room and you are looking for durable replacement screens our 60% mesh tarp material is an ideal choice for replacing torn fibreglass or aluminium screens. Mesh tarps can be made in panels that align with your window frames or other support structures.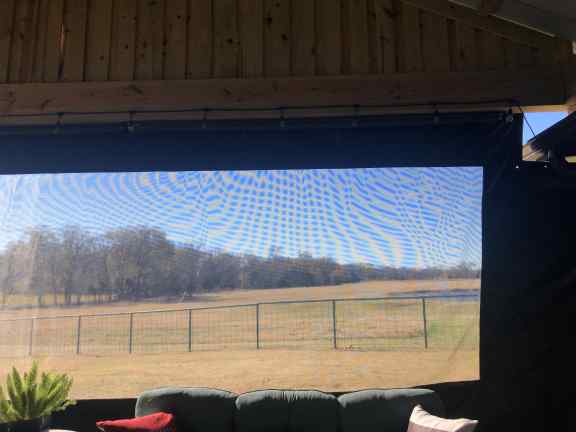 If you are considering closing in your deck to create a screen room to protect you from mosquitoes and wasps give us a call to help design your space. We can add zippers or Velcro to certain panels to allow access if needed. Our mesh tarps also provide a certain amount of shade to protect your family as well as your outdoor furniture and your deck stain from harmful UV rays.
You may also be interested in Sun Room Tarps and Sukkah Tarps.
Screen Room Tarp Testimonials
Location:
Deep River, Ontario
Rating:
Excellent

Comments:
Fit like a glove. Great quality. Put them on my new screen room with white plastic washers for rigid foam insulation, and somehow that looked more natural than metal washers.