Tarps Used to Build Sun Rooms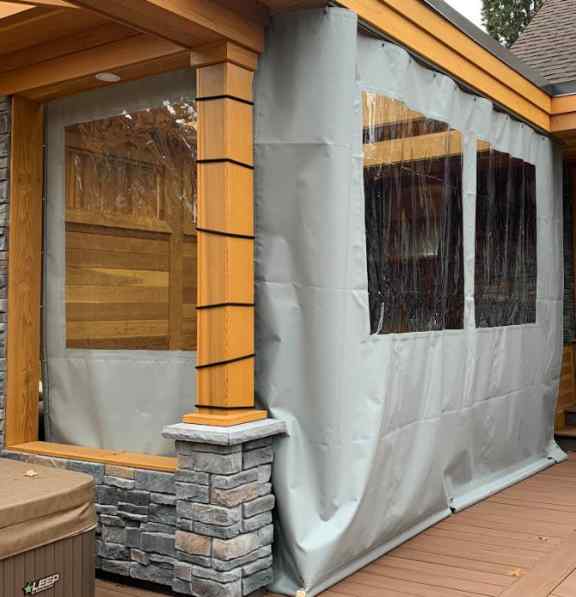 Heavy duty tarps are often used to close in desks and patios to turn them into sun rooms that will extend the season. Here we see that clear vinyl window panels can be added to solid tarps. This is generally recommended over using clear for the entire tarp because solid vinyl is much stronger than clear tarps.
These tarps can be kept up all winter to help retain the heat inside your house or you can take them down and put them back up in the spring to make your deck area functional before the warm weather arrives.
If you plan to barbecue on your deck when it is closed in be sure to have lots of ventilation to prevent carbon monoxide poisoning. Design your tarps so that some can be removed or opened up when you are cooking. We also recommend having a carbon monoxide detector in this closed in area.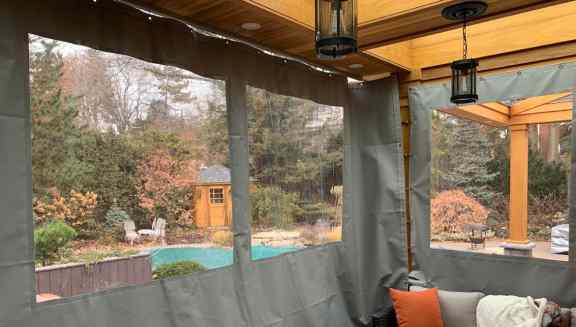 Clear material can also be used to close in a deck or patio area to make it more comfortable during early spring and late fall when the temperatures may not be conducive to sitting outside.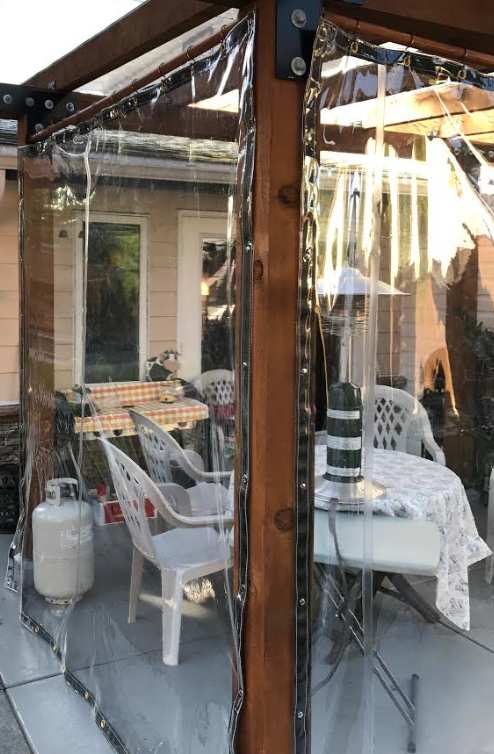 Learn more on our patio and deck enclosures page.