Vinyl Covers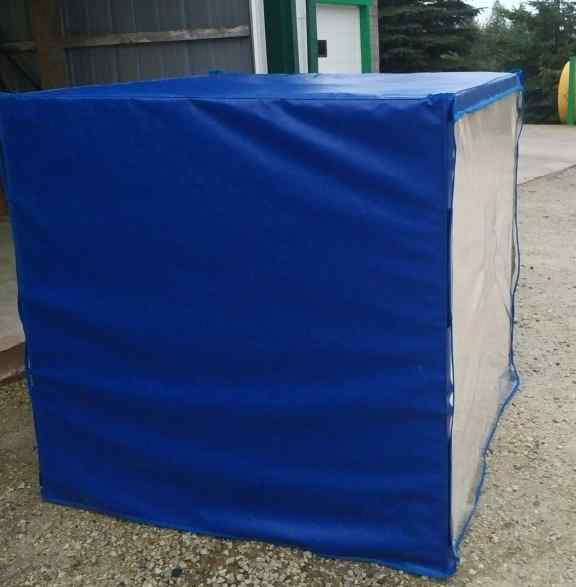 When you need long lasting, waterproof protection for your goods, trust in our heavy duty vinyl covers. Unlike poly tarps, our covers are sturdy, durable and dependable. They hold their shape well and aren't prone to the tearing, wrinkling and aging of cheaper tarps.
Since we custom manufacture our vinyl covers, you can get exactly the size and colour you need for any application. No order is too big or too small.
One thing you will notice about our 18-oz vinyl covers is that they tend to stay in place, even when they are not tied down. Of course, in high winds you may need to secure your tarps but their weight prevents them from blowing around the way that typical retail tarps are prone to do even in light winds.
Check out these great features of our heavy duty vinyl tarpaulins:
Durable protection from the elements (sun, rain, snow, UV, environmental pollutants)
Rugged, thick vinyl material is less influenced by winds than traditional polypropylene tarps (which act like sails in high winds)
Products designed for indoor use include Fire Retardant
Waterproof
Specially formulated to include UV and cold crack protection
Oil, grease and acid resistant
Scratch & tear resistant
Available in any size
You can specify the number of grommets to be added along the sides (can vary for different edges).
Learn about Grommet Spacing.
Can be custom fitted into any 3-dimensional shape
Special fasteners can be ordered including D-Rings, Velcro and Zippers
Mold and mildew resistant