Trailer Awnings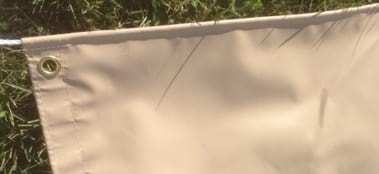 If your travel trailer or RV awning is worn out we can replace it using a heavy duty waterproof tarp. For this application we generally finish one of the tarp edges with an embedded welt that will slide into a track on your RV. These welts can be made using 1/4", 5/16" or 3/8" rope. Before ordering your tarp, be sure to measure the diameter of your track as well as the size of the opening (the slit along the track). The rope size you choose should be slightly larger than the slit to ensure that the tarp won't pull through the slit.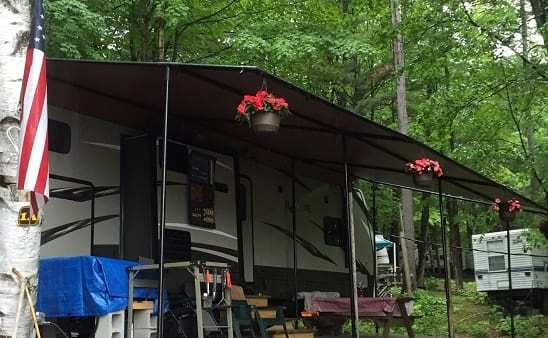 The other edges of your awning will generally contain grommets to allow you to suspend the awning using poles or rope. On the far edge, running parallel to the RV, we can also add a pocket (channel) along the full length of the tarp that would allow you to slide a pipe or dowel through the tarp to keep the awning straight and to make it easier to roll up.
Our tarps are more economical than buying a replacement awning from your trailer supply company and they can be made in the exact size you need. We can also add mesh sides to your awning in order to convert the area under your awning into a screen room. These could be fastened to the awning using grommets or Velcro.