Tarps with Velcro and Flaps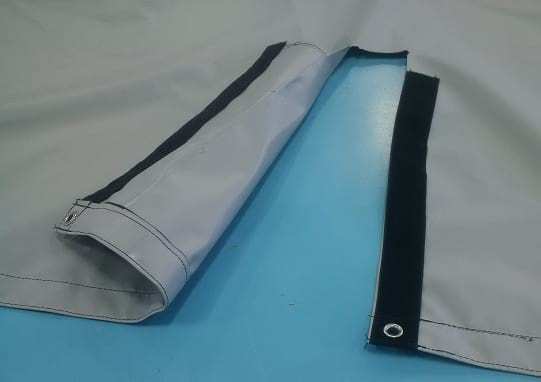 Sometimes you need to seal areas that contain obstructions that need to be accommodated. We can add cutouts and flaps to your tarps to adapt them to whatever opening you require.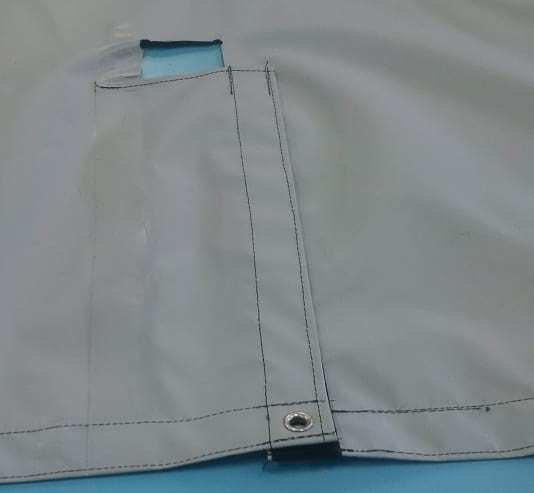 Flaps can be closed using Velcro or grommets can also be used as eyelets to lace the flap closed.
These flaps were cut to accommodate the iakos (pontoon support arms) for an outrigger canoe tarp.
Zippers can also be used in place of Velcro to create a secure seal.
Flaps are also commonly added to utility trailer tarps to allow for taillights and other obstructions.