Video Projection Screens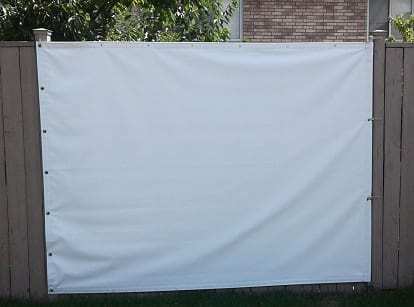 White tarps can be used as an affordable alternative to expensive projection screens. One advantage is that tarps can be set up outdoors without getting damaged by the rain. Projection screens can be used to show movies or slide shows or even PowerPoint presentations.
Consider putting a pocket in the bottom of the screen to add a galvanized pipe or chain to keep the screen taut.
Note that the raw vinyl generally comes in 61" widths. After adding a 2" hem we are left with a maximum seamless screen size of 57" when using vinyl. If you wish we can extend this to the full 61" by not folding over the hem. Vinyl screens can be made to any size but there will be at least one seam for larger screens.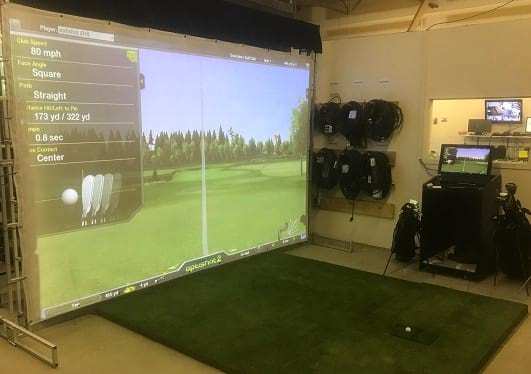 As an alternative to vinyl we can also make projection screens using our sawdust mesh product shown here as well as our Golf Mesh. These are ideal for golf simulator screens and other sports screens because the mesh can withstand the force of balls and pucks hitting it with very little bounce-back. The golf ball impact is also very quiet on these screens.
The golf mesh comes in 120 inch widths so we can make a screen that is over 9 feet wide (or tall) without requiring a seam.
You can learn more about our golf simulator impact screens on our blog.