Prestressed Concrete Curing Blankets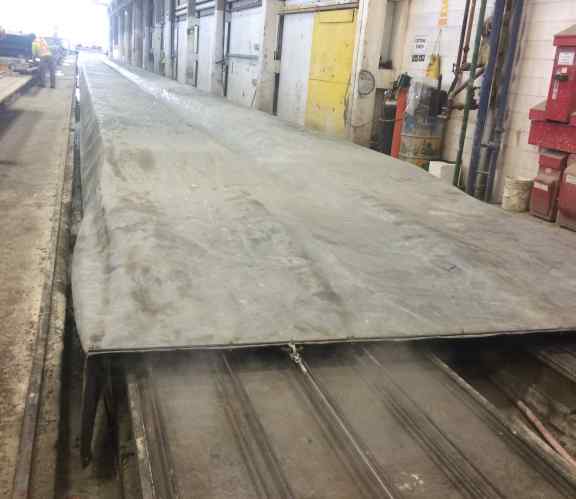 Our heavy duty 18oz vinyl tarps are ideal for use as covers for prestressed concrete curing. These durable tarps are heavy enough that they won't easily blow off and ideal for slowing evaporation during the curing process to minimize tensile stress and prevent cracking.

Unlike polypropylene or plastic curing covers, which degrade quickly, our industrial grade tarps are designed to be reusable to provide years of service without tearing. All edges are reinforced with 6,000 lb seat belt material so that our heavy duty grommets are extremely secure. UV protection ensures that our tarps hold up even under continuous exposure to the sun. Our high-quality translates into savings for you since your overall cost of ownership is much less, in the long run, than competing products.
For cold climates, we also offer insulated curing blankets which consist of two layers of 18oz vinyl with insulation in between these layers.
All of our precast concrete tarps are made to order so you get the exact sizes you need for your projects.
Our concrete curing covers are available in a wide variety of colours and you can even have your company's logo printed onto the tarps.
As with all of our products, our prestressed and precast concrete covers are shipped for free throughout USA and Canada.