Boat Covers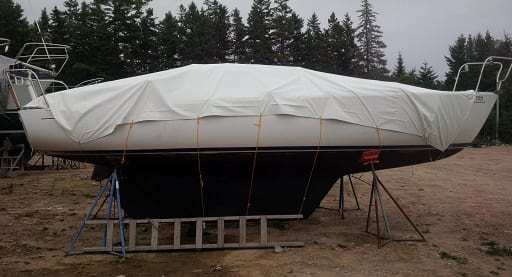 You spent thousands of dollars on your boat; make it last by protecting it from the elements when you are not using it. Our 18 oz heavy duty vinyl tarps will ensure that your boat stays clean and dry while protecting it from harmful UV rays. Whatever the size of your boat, we can cover it. Reinforced with nylon and polyester webbing (seat belt material) our vinyl tarps provide the superior protection that you need for your boat. The cost of a good tarp will be more than offset by savings in maintenance costs and increased life expectancy for your boat.
When ordering a boat cover, you will need to decide whether you want a "fitted cover" or just a rectangular cover that you can tie over your boat (like the one shown above). In order for us to make a fitted cover you will need to provide very detailed drawings to ensure that it is sized correctly. You will need to decide whether and where you need cut-outs or special contours to accommodate the profile of your boat.

Some people pay hundreds of dollars to have their boat shrink wrapped for the winter. Not only is this terrible for the environment it is also a waste of money since you need to have this done year after year. This also doesn't offer a solution for keeping your boat dry and out of the sun during the boating season.
Whether you have a large yacht or a small canoe, we can make a tarp that is just right for you.
Overview
Provides protection from the elements (sun, environmental pollutants)
mould and mildew resistant
Provides many years of waterproof protection
Oil, grease and acid resistant
Highly scratch & tear resistant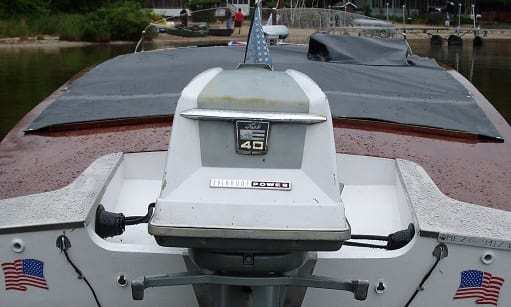 Here we show a cover that we made for the interior of a motor boat which includes an elevated section to accommodate the steering wheel.