Welding Curtains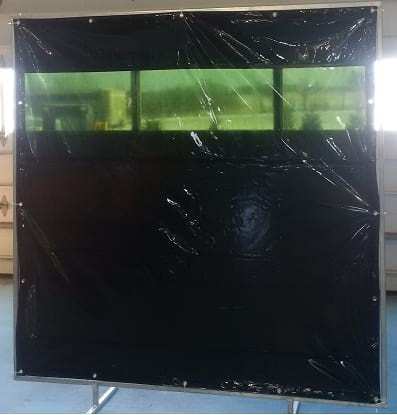 We sell economical custom manufactured welding curtains. These are made from FR rated 13 oz, 14 mil double polished PVC weld screen film. These transparent tarps allow light into your welding area while protecting onlookers from the harmful effects of ultraviolet light and sparks.
Our welding curtains can be cut to any required size and all edges are reinforced with our 6,000 pound seat belt material. You can add as many grommets as required to secure the curtain.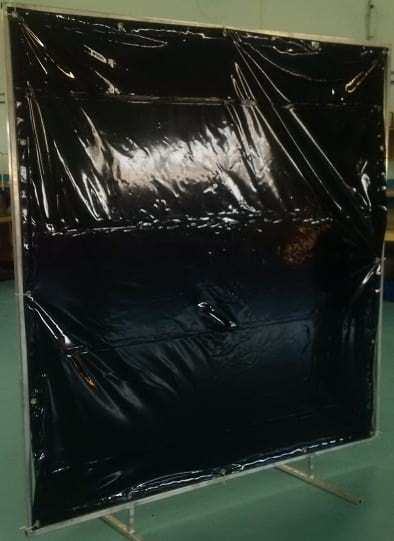 In addition to small welding curtain panels like the ones shown here, these can be manufactured as wide curtains to completely cordon off your welding area. These can be hung from tracking to open and close as needed.
Our welding curtains come in dark green, red and yellow.
Please note that our welding curtains don't come with cold crack protection. Therefore, if you order a welding curtain during very cold weather it may arrive in a near frozen state. In such a case, it is best to let the tarp warm up in the box before you take it out and unroll it.
We can also supply custom frames for your welding screens like the ones pictured here.