Vancouver Tarp Testimonials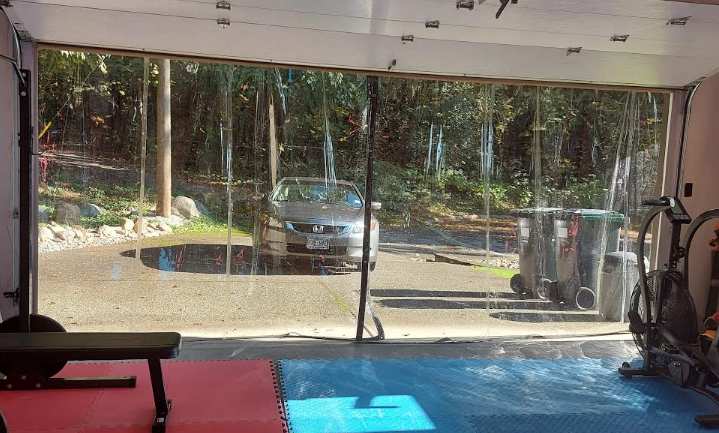 We LOVE the heavy duty tarps and finally sending improved pics!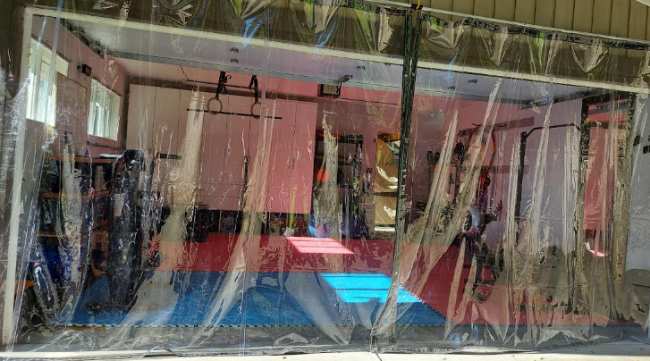 We live on a trail access and many people have stopped to ask us where we got the tarps from.
We show them the one business card we have.
Thanks again and Happy 2021!
Debby Cook
North Vancouver BC
---
I just wanted to say thank you for getting the tarp shipped out for my trailer and the excellent job you guys did on it. It fits very well and in fact is a little big on all dimensions which will allow me to add a little height to the frame which was found to be needed to move a motorcycle from Vancouver to Calgary a couple weeks ago. You guys do a good job of building them by the quality of the material and the way it was put together. And thanks for your concern on the dimensions. Shows you want to do the job right.
Regards,
Randy Szasz
---

The Maple Bay Ocean Canoe Club operates on Vancouver Island, B.C. and is a small community based club offering the sport of Hawaiian style outrigger canoeing. We wanted to obtain a quality tarp to serve as a waterproof canoe cover and discovered Heavy Duty Tarps online. We required a cover which was customized to fit our six person outrigger canoe. Our primary contact at the company was Scott Sinclair who was extremely helpful throughout the design and ordering process even though this was a small order. The company provided a timeline for completion which they met and we are very pleased with the price, quality and fit of the tarp. I recommend this company to anyone looking for a quality tarp and if we purchase another canoe we'll be ordering another cover from them.
Here is a larger photo of the outrigger canoe tarp.
David Bate
Maple Bay Ocean Canoe Club
Duncan, British Columbia
---
Just wanted to let you know that I assembled all the tarps and they were absolutely phenomenal. They were so phenomenal that I would like to order two more.
Ken Gordon
Vancouver BC
---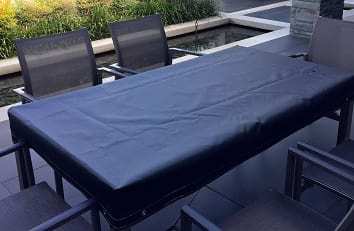 Your team did a superb job from start to finish - production and delivery - all exceeded my expectations. Although this was a small job, the quality of the product and fit on our patio table is excellent. As good as I could have hoped for. We will sure to recommend you to our friends and return in the future!
Best regards,
Len Zablotny
West Vancouver, British Columbia
---
Location:
North Vancouver, BC
Rating:
Excellent

Comments:
When your tarp arrived it was exactly what we were hoping it would be. We have enclosed our otherwise very dusty and covered in tree needle deck. It's much cleaner making it a friendlier place to be.

Thank you. :))
---
Location:
Vancouver, British Columbia
Rating:
Excellent

Comments:
I used the clear vinyl tarps to winterize my patio. The tarps came quickly, and were easy to mount to the patio frame with tension hooks. The patio (~30 sqft) is heated by a 100W heater and stays comfortably in the mid 60s when its 40 outside with wind and rain. These tarps work well to retain heat, have high visibility, haven't stretched out or become saggy, and hold up well against the battering of the wind. Would buy again.