Storage Bin Covers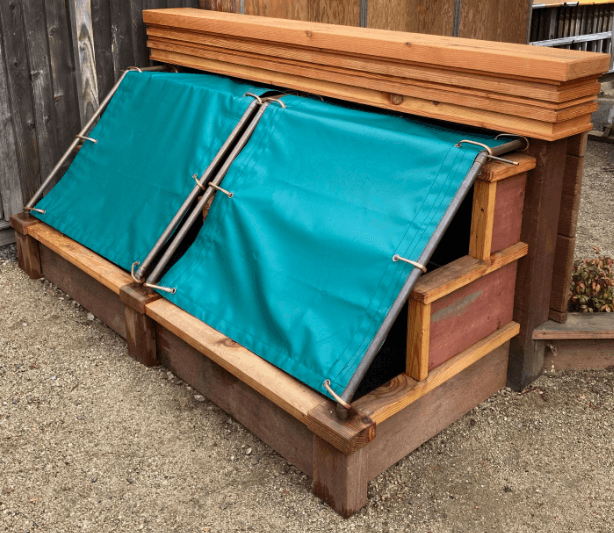 Steve Carpenter of Livermore California sent us a nice email and some photos of a recent project building storage bin covers. Steve writes:
"I just finished making the copper loops for connecting the tarps you made to the copper rails of the landscape storage bins they now cover. So the tarps you made months ago are finally in place. You made them to very precise measurements and you did it right. I've had other custom tarp companies try to do this but couldn't or wouldn't. So, thank you so much, they're great, and these storage bins were just not complete until the tarps were in place.
Thx again — Steve"
Here are a couple of photos that Steve sent us. These tarps were made from our 22 oz green vinyl.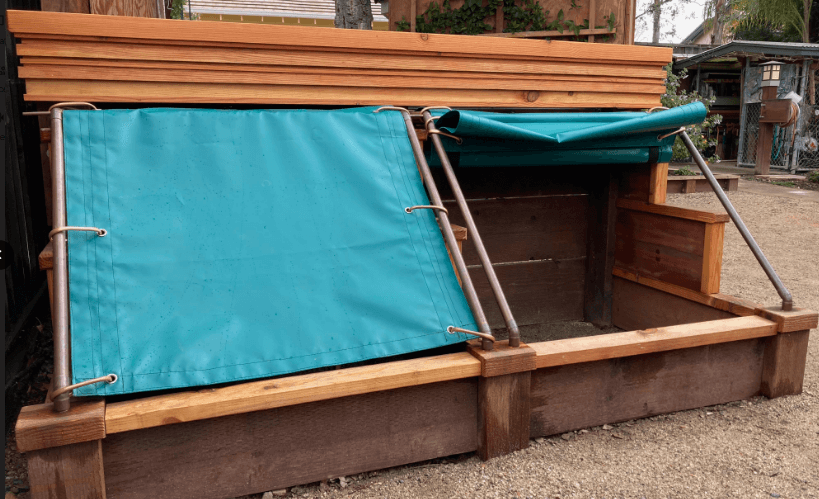 Steve used copper piping to create the frame used to slide the tarps to gain access to the storage area. Below is a close-up of the custom fasteners: