Preventing Stone Damage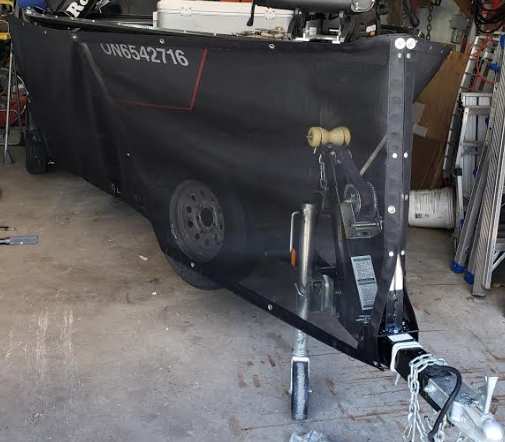 One of our customers sent in this photo showing how they used tarps made from our 60% mesh material to protect their boat from stone chips and scratches while towing down gravel roads. Mesh is a good option for this application since it will let some wind through while blocking stones and rocks. Our sawdust mesh and chip mesh would also work well for this however since these only come in white they would be prone to show dirt.
Tarps are also commonly used by car carriers to protect the new vehicles they are hauling from damage. Here is an example of 18 oz vinyl tarps being used on the front of a car carrier trailer.
If you have used our tarps in interesting or creative ways please share your project details with us. We are always looking out for new ideas to post on our blog.
You may also be interested in our Windshield Tarps.