Pet Shade Tarps
If your dog or other pet is able to run free on your property and you don't have trees or other structures to provide shade, why not build them a shade awning where they can seek refuge from the hot sun. Our 90% mesh material works well for this application since it allows dappled sunlight through while providing an area that is much cooler than when sitting in the direct sunlight. The advantage of mesh over a solid material is that rain water won't collect on the cover causing it to collapse.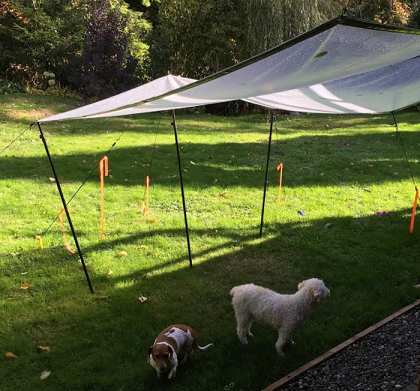 We can also make round shade tarps to go over top of outdoor cages like this one.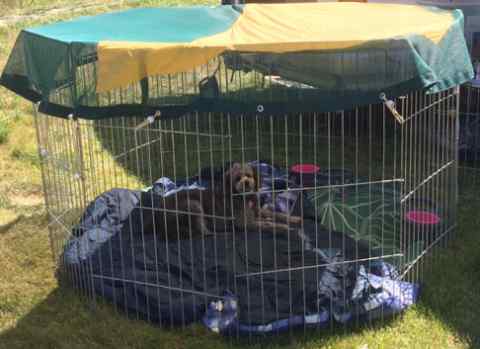 If you have a sturdy fence, you can adapt this to add a run of shade as we can see in this photo. Doing so can add several feet to the area where your pets can roam while being protected from the sun.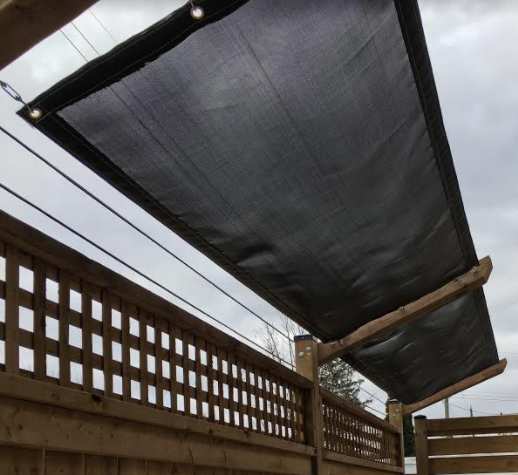 You may also be interested in our Aviary Tarps and Alpaca Shelter Tarps.