Gate Tarps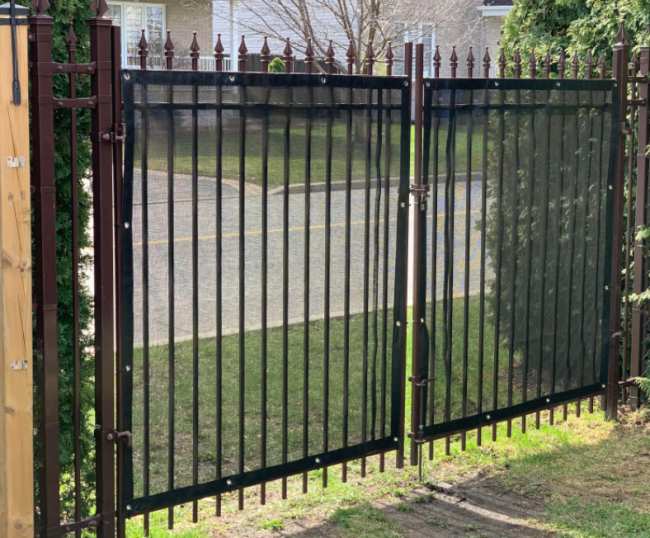 Heavy Duty Tarps sells custom-sized tarps to add privacy and wind protection for your gates and fences. For full privacy and increased security our solid vinyl tarps are completely opaque and come in eleven different colours. Since solid vinyl tarps will block air flow completely, this option should only be used on very sturdy gates and fences since the fence will be exposed to 100% wind load.
For partial privacy and to allow some wind to pass through the fence, we recommend our 90% block premium mesh. This comes in black and dark green. Please note that even though this mesh blocks most of the light, you will still be able to see through the tarps quite easily, especially under bright conditions.
If your fence is not too tall, it should be okay to just attach the tarp to the top and bottom of the fence or gate using grommets set along the perimeter of the tarp. For taller fences, say over 6', you might want to add a row of grommets along the middle of the tarp. This would allow you to connect the tarp to your fence along three horizontal rows (top, bottom and middle) to prevent the tarp from billowing out too much under high wind conditions. We call this middle row of grommets a "reef band".
Our gate and fence covers are coated with UV protection to ensure a long life even in direct sunlight. The tarps also provide shade for you, your children and your pets to reduce the chance of getting a sunburn when playing next to the fence.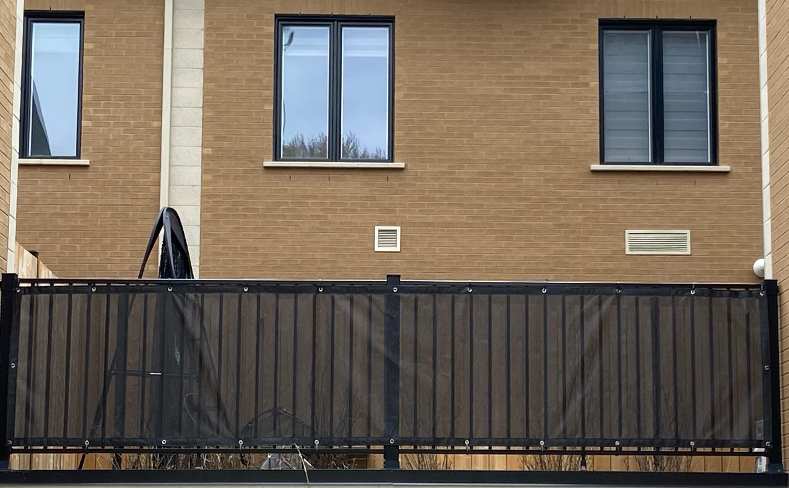 When ordering your tarp, you can specify how far apart you would like the grommets to be. For windy areas the grommets should generally be between 12 and 18 inches apart. If wind is not prevalent you can spread out the grommets to every two or three feet.
Gate Tarp Testimonials
Rating:
Excellent

Comments:
We wanted something to put on our double gate as people who walk by like to look in and linger. That was fine when we just had gardens, but we've added a hot tub and so wanted a little something on the gates. The tarps are perfect! The fit is exact! I know I gave the measurements, but I didn't expect them to be so perfect. Plus, they are just the right level of privacy. The site was so easy to navigate, and especially the custom ordering and form for inputting the measurements. Excellent all the way around!