Flatbed Tarps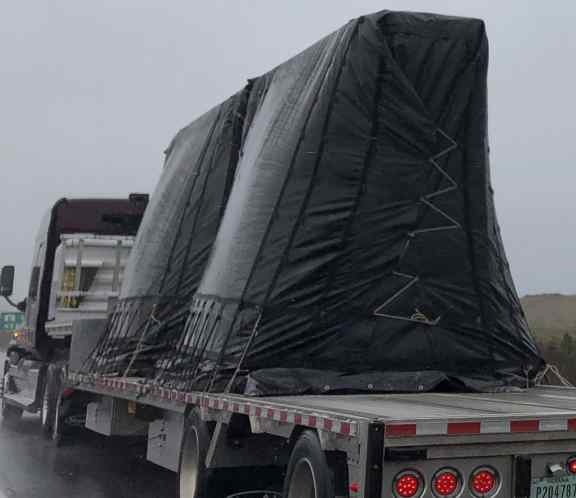 If you haul cargo on your flat bed truck you want to make sure your load is protected from the elements. You need something heavy duty so that you can use the same tarp year after year and it needs to be completely waterproof. If you are hauling in the winter you can rest assured that our tarps won't crack since all of our solid vinyl material is formulated with a cold crack prevention additive to withstand temperatures down to -40C.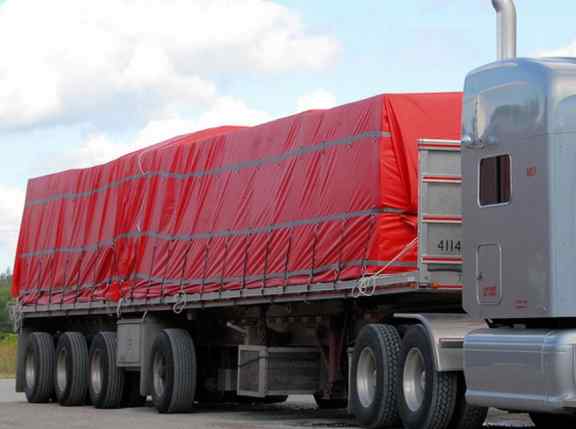 You can order as many grommets as you want and we recommend putting them pretty close together so that you can secure your tarp and minimize "wind flapping" which will weaken even our heavy duty tarps. Most flatbed tarps are ordered with multiple rows of D-rings so that you can easily adapt the tarp to the size of your payload. We also sell load rated straps and bungees to help keep your cargo safe and secure.
We can also make custom lumber tarps and steel tarps in any size.