Tarps for Covering Decks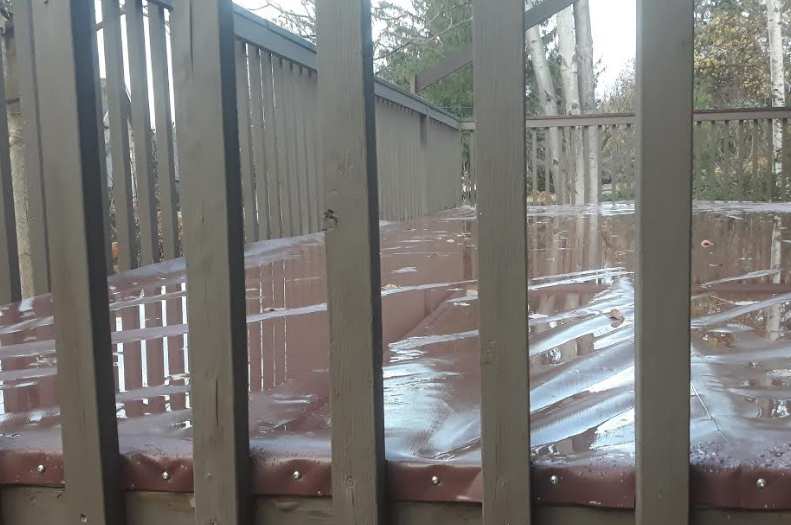 If you own a wooden deck, you know how much work it is to strip and stain it every few years. Even if you do this yourself it can be expensive to buy the strippers, wood cleaners, stains, sand paper, and other supplies needed to refinish a deck. Most of the damage to your deck occurs during the winter when ice, snow or rain are constantly on your deck. When water gets into small cracks on your deck, this freezes and then expands causing these small cracks to become large cracks. The constant moisture on your deck causes the stain to become unbonded from the wood resulting in pealing and flaking.
By covering your deck with 18 oz vinyl over the winter you can greatly extend the time between staining and other maintenance. If your deck is attached to your house you should make sure the deck slopes outward as opposed to sloping toward your house. If it does slope toward your house you will need to take precautions to make sure rain water does not flood your house. For example, you could make the tarp a little long so that the edge of the tarp will rest against the side of your house. Alternatively, you could place a 2x4 under the tarp to prevent water from flowing to the other side of the 2x4.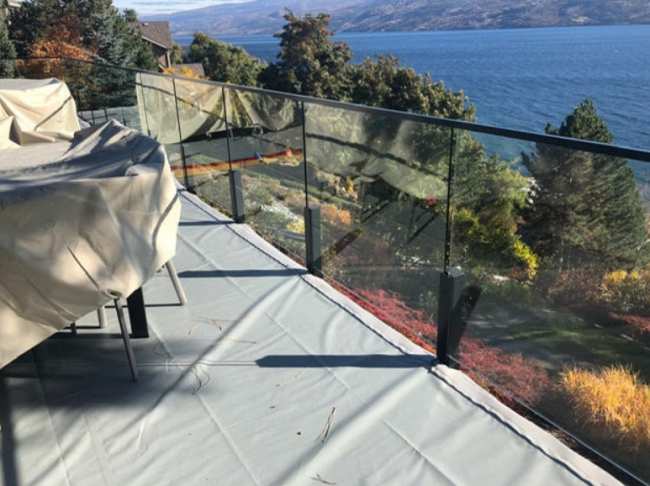 Also keep in mind that if you add a hem to the tarp, this will be thicker than the rest of the tarp so water will tend to collect inside the hem. In the tarp pictured above, we did not add a hem. Instead the customer just wrapped the edge of the tarp over the deck boards and screwed it in place.
Be aware that vinyl is quite slippery when wet so you should avoid walking on it after a rain. It will be even more slippery if it has snow and ice on top of it.
In addition to prolonging the life of your deck boards, covering the deck will also keep the area under the deck dry so that you could store your barbeque or deck furniture under the deck for the winter.