Debris Containment Tarps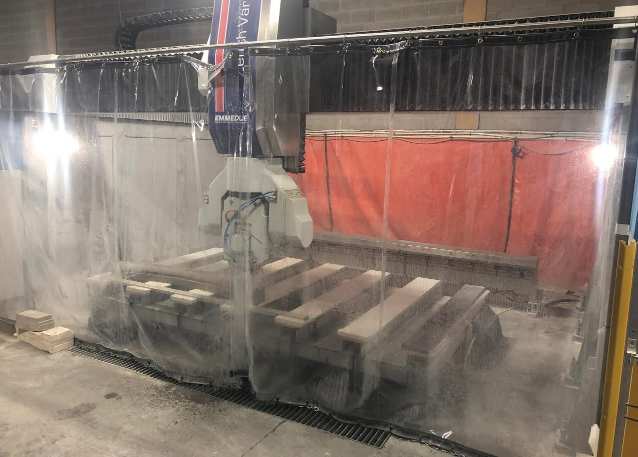 Tarps are often used to contain debris, dust, moisture or other contaminants. Here we show a photo of a stone cutter which propels water and dust particles during the cutting process. The clear tarps contain this muddy substance so that it falls into a nearby drain. Tarps can also play a role in dust control in lumber mills as well as food production facilities.
Tarps are also used in roofing and demolition projects to help prevent construction waste from landing off the property being worked on. For construction applications, clear tarps would generally not be strong enough to contain debris however we offer heavy duty solid vinyl in up to 50 oz weight what will withstand more abuse.