Company Information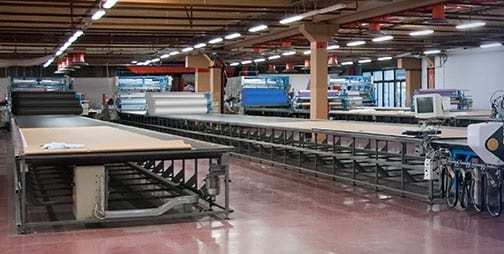 At Heavy Duty Tarps we sell high quality custom built heavy duty tarpaulins at competitive prices. Our tarps are versatile and perfect for many different industries and demanding tarp applications. From trucking to construction and agriculture and recreational use, we provide dependable protection wherever it is needed. All of our products are manufactured with exacting care and we provide free shipping and delivery throughout the US and Canada.
Why Heavy Duty Tarps?
Tarps sold at most retail outlets are made of light-weight polypropylene material. These are typically made in China and are really only suitable for light-duty applications despite the fact that they may be branded as "heavy duty" or (incredibly) even "super heavy duty". Depending on the application, these lower-quality "super heavy duty" tarps generally only last for a few months before they start to tear, rot or leak. Our heavy duty vinyl waterproof tarps are designed to last for many years.
We Do What It Takes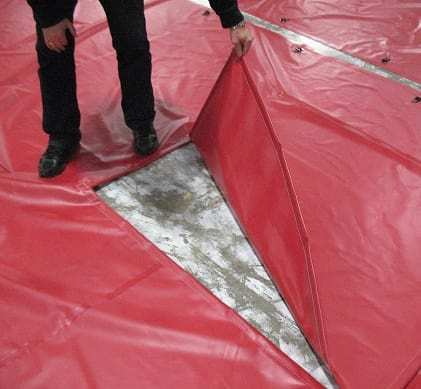 At Heavy Duty Tarps we are all about giving the customer what they need. In the tarp pictured to the right, our customer asked us to develop a solution that would provide their workers with a convenient "hands free" access point. Our traditional method of using a zippered or Velcro opening was not suitable so we designed a magnetized opening that could be used when workers were carrying equipment.
The bottom line is that we strive to accommodate whatever you, the customer, needs. So, if you don't see what you are looking for on our site, be sure to ask us about it. We likely already have the product or service that meets your needs (assuming it pertains to tarps) or, if we don't, we will figure out a solution. That's what we do.
So, whether you want one tarp or you need thousands of mass produced tarps, Heavy Duty Tarps is here for you. Please email us of give us a call.
Here is a video about the products we carry.