Brown Vinyl Tarps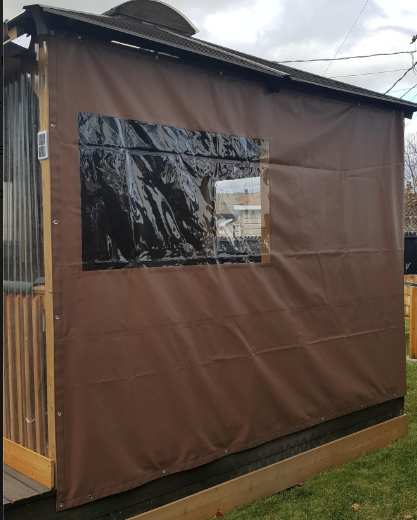 At Heavy Duty Tarps our 18 oz vinyl is available in eleven different colours. Brown tarps are popular in natural settings since the brown blends in well with tree foliage and wooded environments. The brown tarp pictured here shows how clear vinyl can be welded with solid vinyl to integrate windows into tarps to provide visibility and to let in sun light.
Like all of our solid vinyl tarps, brown tarps are 100% waterproof and UV resistant. Tarping your deck, patio or gazebo over the winter will help reduce maintenance on wood and metal surfaces by protecting them from moisture, snow, ice and sun for several months of the year. It can also help reduce wood cracking caused by the expansion and contraction of freezing/thawing water.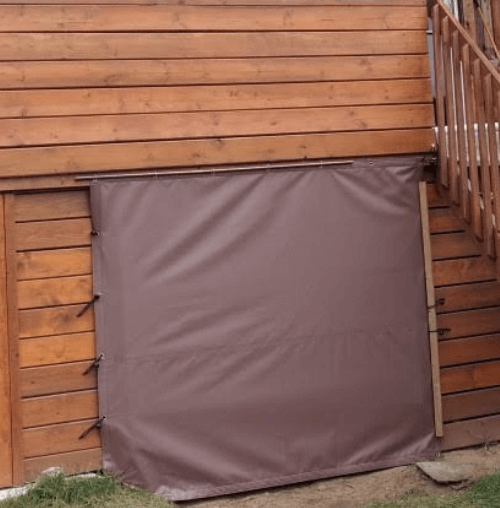 Many people "shrink wrap" their boats over the winter. This is expensive and not environmentally friendly since all of the plastic is simply discarded every spring. A better option is to wrap your boat in a heavy duty tarp that can be reused for a decade or more.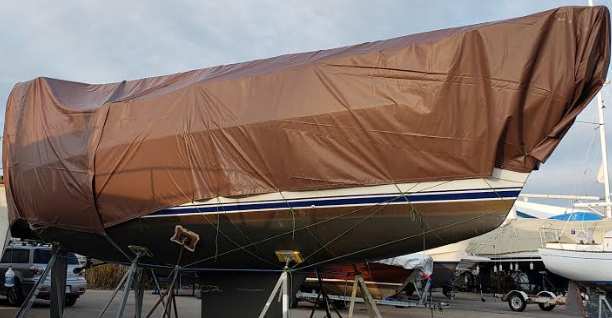 You may also be interested in red tarps.